For new builds and major refurbishments
We install Vent-axia Heat Recovery Ventilation – Recovers heat that would otherwise be lost to extract ventilation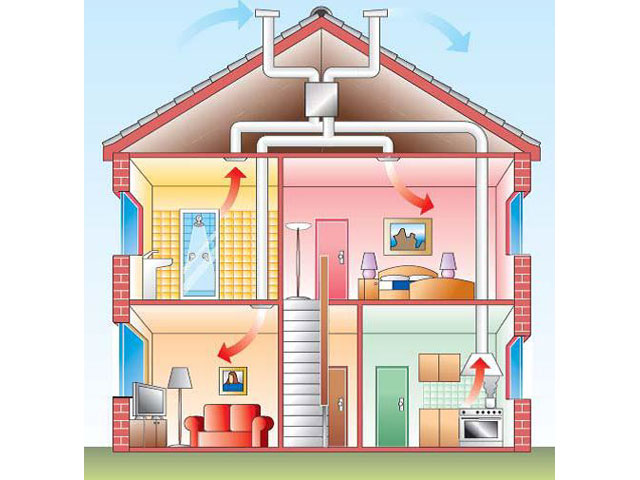 Heat Recovery Ventilation
Healthy home – Improves Indoor Air quality in air tight homes
Provides fresh filtered air and extracts stale moist polluted air (Removes Condensation, Mould & allergy causing pollutants)
Recovers heat that would otherwise be lost to extract ventilation
Cost & energy saving by using Extract stale moist polluted air to pre-heat incoming fresh filtered cold air (Reduced demand the heating systems to maintain thermal comfort) No extract fans or 'hole in the wall' vents that allow cold damp drafts in and heat to escape. Better BER and  higher resale  value
Get that summer fresh air feeling all year round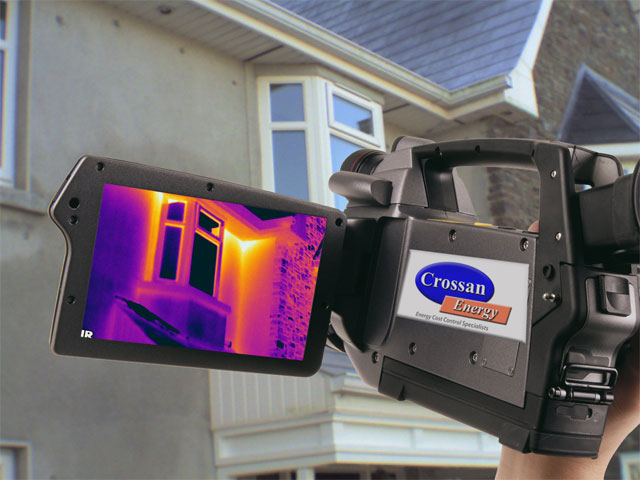 Heat Loss Home Inspection
Does your home cool down when you turn off the central heating system? Thermal Imaging…
Pinpoints Hidden drafts & missing Insulation to make your home warmer and reduce energy bills. Once located drafts can often be simple and inexpensive to seal 10 to 70% Savings
Buying or upgrading your home?
Thinking of upgrading your Heating system, insulation, Doors & windows to double or triple glazing nly to find that the problem hasn't gone away and your money could have been used on better cheaper solution.
'A picture says a thousand words'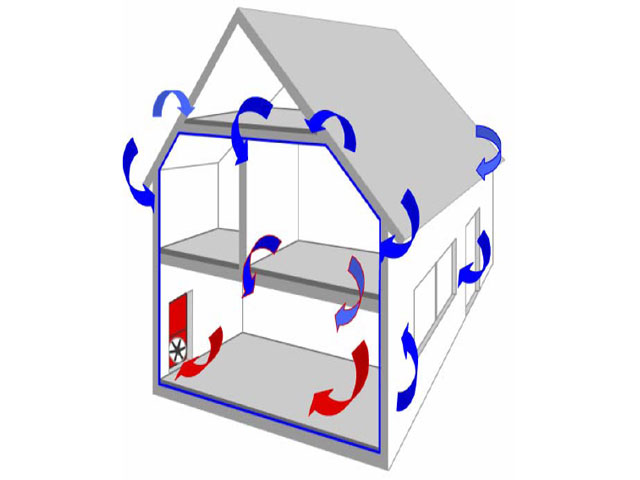 Airtightness Testing
Zero Energy Buildings (nZEB). It is now legal requirement under the EU and Irish Law. All new buildings must comply with Irish Building Regulations Parts L & F 2019. Airtightness testing is now mandatory on every building and Air Permeability must be lower than 5m3/hr/sqm.
The aim should be to 'Build Tight – Ventilate Right'
Industrial Thermal Imaging
Electrical & Mechanical Equipment get hot before it breaks down see it before it happens    (A stich in time saves nine)
"35% of all industrial fires are created by electrical problems". Schedule your shutdown around production timetables before a catastrophic failure happens.
We provide thermal imaging reports to senior management or insurance companies of potential problems with electrical and mechanical equipment before it happens.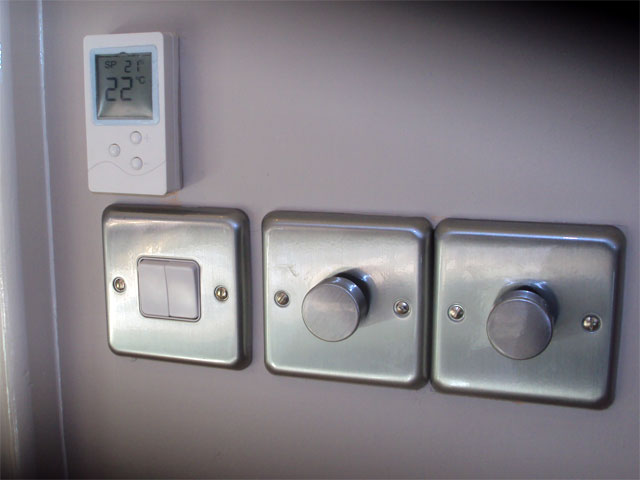 Electrical, Lighting & Heating Controls
With over 30 years' experience in Electrical & Building services with third level qualifications Electrical Engineering to technician's standard in design, erection, verification & certification of Electrical Installations.
HRV) Heat Recovery Ventilation (MVHR) provides fresh air and improved climate control, while also saving energy by reducing the heating requirements.
Stale moist air will be extracted from the 'wet areas' of the home, these are generally Bathrooms, Utility rooms and kitchen.
Before this warm stale air is dumped outside it passes through the heat exchanger which will transfer its heat to the new fresh air, the tempered fresh air is then piped into the living areas of the home.
Build Tight – Ventilate Right
Indoor air can contain over 900 chemicals, particulates, biological materials, viruses and bacteria.
Each of us breaths 10,000 litres of air each day and poor indoor air quality effects the health of everyone in your home
So ensuring good indoor air quality is essential, especially for those with breathing issues, such as asthma, lung conditions, such as chronic obstructive pulmonary disease (COPD) or pneumonia.
Crossan Energy fit top quality heat recovery ventilation systems manufactured by Vent-Axia
Save Energy – Heat Loss Home Inspections
Does your home cool down when you turn off the central heating system? Thermal Imaging…
Finds the source of Drafts which results in severe heat loss.
Finds missing or defective Insulation which results in severe heat loss.
Finds source of Condensation that leads to serious structural damage.
Finds source of fungi that leads to mould growth & serious health problems.
We offer professional heat loss and ventilation services all over Ireland – see what our customers have to say.
Back about 20 years ago we needed more space so we converted the attic in our bungalow into a dormer and that is when the problems started. It was roasting in summer and freezing in winter especially during stormy weather. We put in more insulation but it made no difference.That's when we rang Crossan Energy… Read more "I can now make a plan to put things right."
John Farrell, Longford
Let's Start Something new

Say Hello!
Fill in the form below if you have any queries about our services or if you want to book an appointment - we're always happy to talk.